Every year on this date I'd send my father-in-law an e-card, thanking him for all his dedication and sacrifice for our country. He passed away 5 years ago, but I still like to mention it here on November 11th. This year I'd like to wish all the service men and women a very Happy Veteran's Day and a big Thank You for all you've done to keep us safe.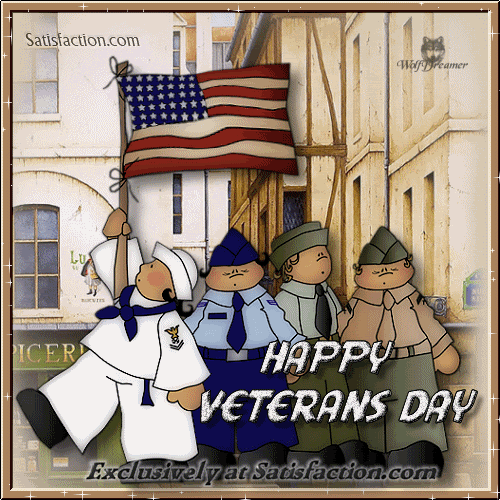 Free Comments and Graphics
And, you know what I was doing 28 years ago today?
Giving birth to this handsome kid!
Happy
Birthday
Baby
Bo

y
. I love you lots and lots!
My Clapotis is now an FO and is blocking. My Kauani Sweater just needs the ribbing around the edges of the sleeves. Not much else going on, just enjoying this beautiful weather and getting the house ready for Thanksgiving company. The Baby Girl, The Baby Boy, The Grandson and the Parents are all going to be home for the big bird this year so we're all getting pretty excited.
Happy Veteran's Day to all and Happy Birthday kiddo.
Happy Knitting!